DreamYard partnered with the Viking Global Foundation to transform a barren courtyard and blacktop into a vibrant, art-filled outdoor space that unites 900 students of Teller Avenue's Educational Campus and its neighboring South Bronx community.
The Viking Global/Teller Avenue Campus Revitalization Project celebrated the unique qualities and cultural diversity of each school through color, mosaic, poetry, murals, plants and flowers.
DreamYard teaching artists led the students, staff and parents from J.H.S. 145, M.S. 325, and M.S. 328 through a series of design workshops to distill a vision for revitalization directly from the school community. Through poetry exercises, sketching and color identification the final designs were rendered by DreamYard artists and approved by the school Principals from the ideas and designs created during these workshops.
Over 250 people, including 112 Viking volunteers and their families along with students, parents and staff members of the Teller Avenue Educational Campus, participated in this annual Service Day project. Together, they transformed the campus into a beautiful, welcoming space to bring a sense of unity and pride to the students, faculty and community at large.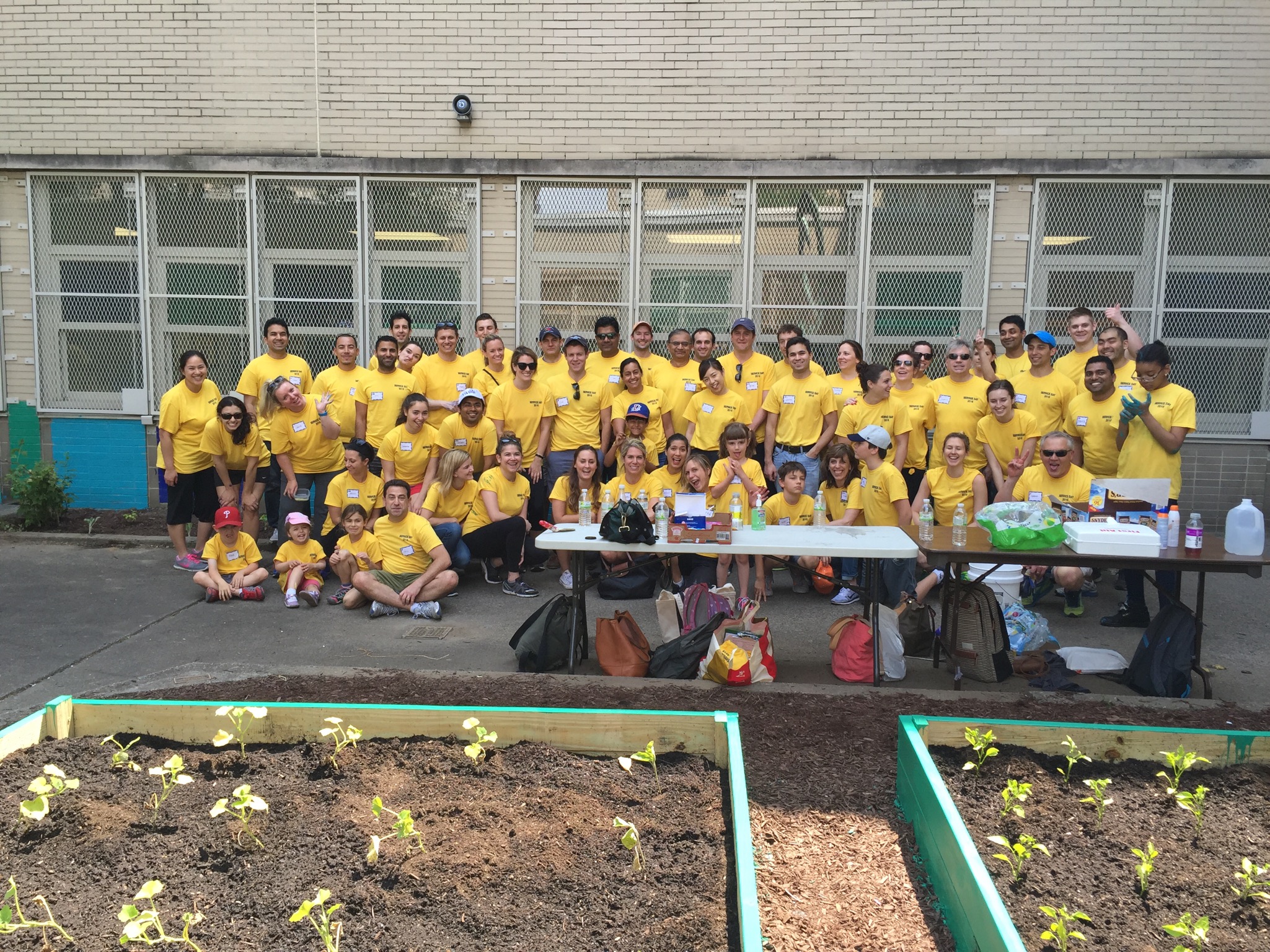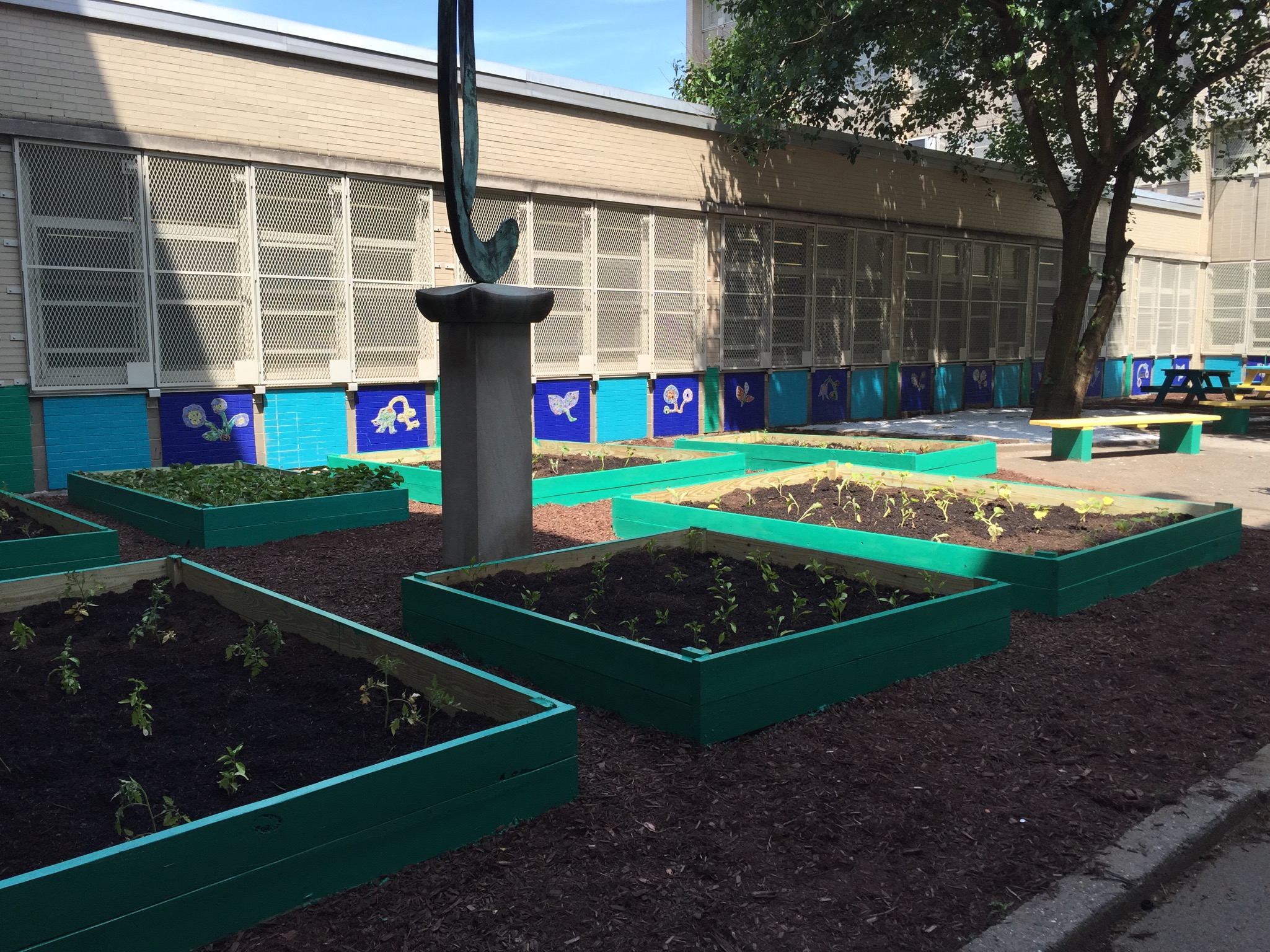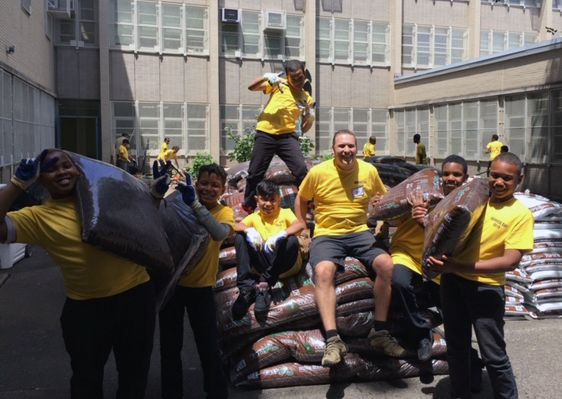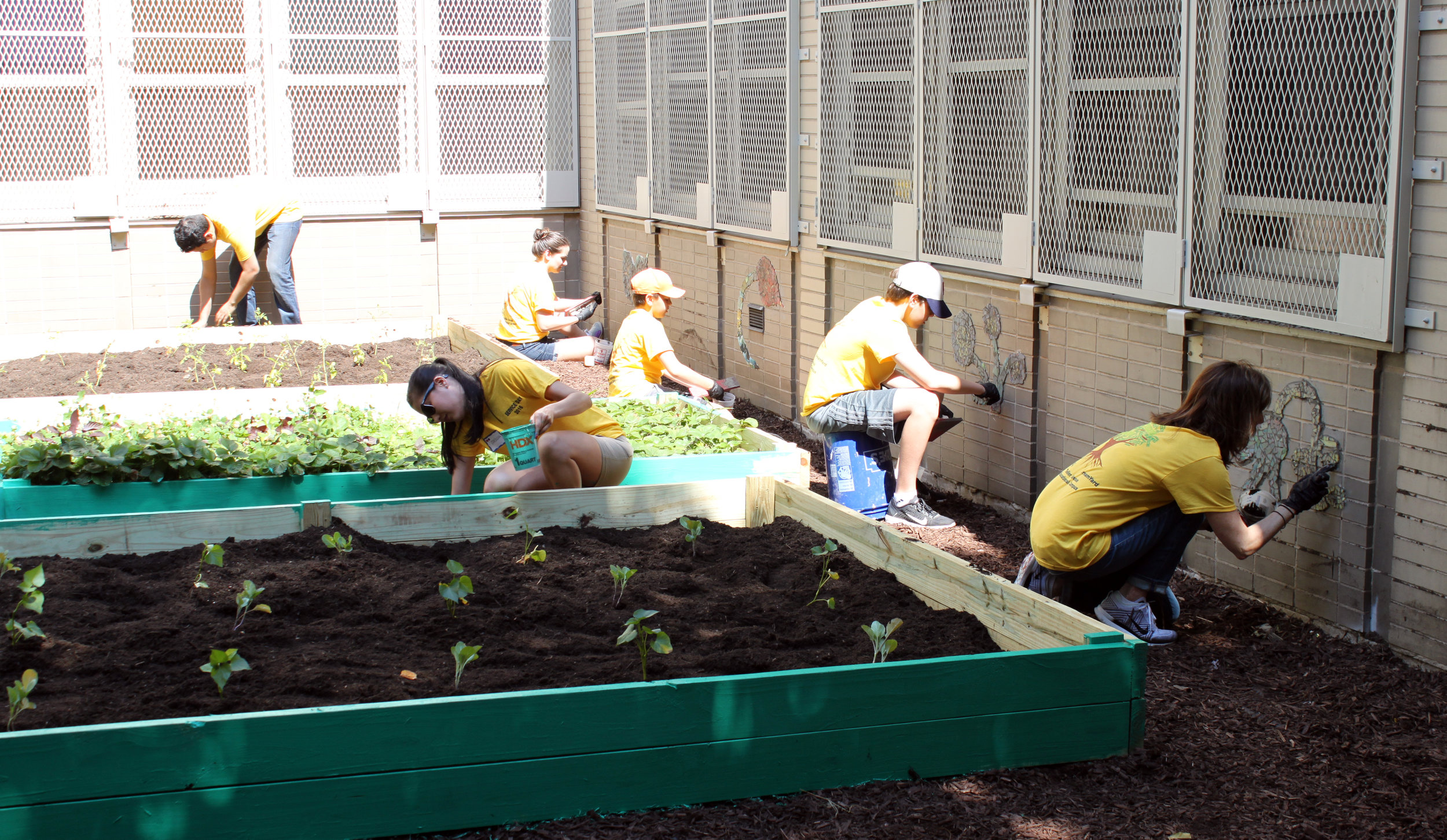 Over three days volunteers:
•Cleared the existing landscaping in the exterior campus and the 5,000 square foot interior courtyard including: tearing up old planters, digging up overgrown shrubbery and turning/tilling soil
•Introduced 12,000 lbs of mulch (6 tons), 16,000 lbs of soil (8 tons), 7,500 lbs of stone (3.75 tons) and 3,500 feet of lumber
•Built and painted 7 planter beds containing 550 plants including holly, collard greens, tomatoes, kale, peppers, marigolds and more
•Designed and painted a 7,000 square foot ground mural across the campus entrance and surrounding walls
•Created 64 mosaics to beautify the interior courtyard
•Dug out and replanted 25 tree pits with fresh mulch and flowers
•Built and painted 4 picnic tables and 2 benches